Review of anchor points
With our Review of anchor points course, you will learn how to place and use mechanical and constructive anchors, as well as assemble and progress temporary rope lifelines. In addition, you will learn about the regulations and tests for anchors.
This theoretical-practical course is aimed at people who have the responsibility of installing or using anchors and temporary lifelines as additional protection systems in construction and facilities.
Our course lasts 7 hours and the certification you will obtain is valid for 24 months.
To take the course, you must:
be at least 18 years old
be in good physical and mental condition
The course lasts 7 hours (one day) and is held at our training centers.
Upon completing the course, you will receive a certificate valid for 24 months, allowing you to learn how to place and use mechanical and constructive anchors.

Review of anchor points
In our training program, the inspection of anchor points is one of the most important subjects. For this, we provide our students with access to a wide variety of equipment and simulators necessary to carry out work at height, such as PPE, blowtorches, cutting tools, a fall simulator, a load and break test press, a dynamometer for checking resistance, vertical and horizontal fall protection systems, and anchor points.
In the course, our expert trainers also cover all the relevant regulations governing these necessary installations for any work at height. In addition, students will learn how to perform periodic inspections and revisions of anchor points, ensuring safety at all times and avoiding any potential risks. They will also be taught how to select the appropriate anchor points for each specific task and how to ensure they meet the necessary safety requirements. All of this with the aim of training highly skilled professionals who are prepared to work safely in high-altitude environments.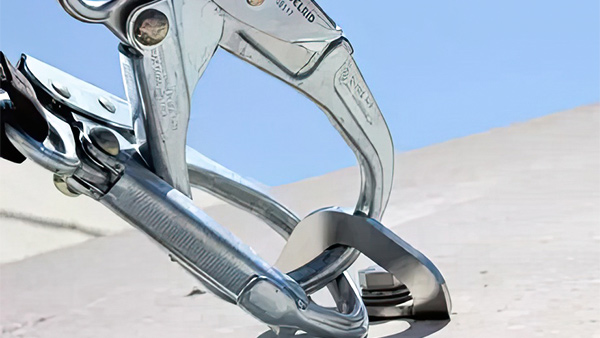 Where we are
Polígono Industrial Matallón Parcela 12 Calle B, 9B, 31579 Cárcar, Navarra