ATEX Confined Spaces
Do you work in confined spaces and need specific training to ensure your safety and that of your colleagues? At TotalHSE we have developed a safety course for work in ATEX Confined Spaces. This is the training you need to be prepared for any risky situation.
Our course lasts for 6 hours and is intended for workers who carry out their tasks in confined spaces, such as inspection chambers or underground enclosures.
The certification of the ATEX Confined Spaces course is valid for 24 months.
To take the course, you must:
be at least 18 years old
be in good physical and mental condition
The course lasts 6 hours (one day) and is held in our training centers.
Upon completion of the course, you will receive a certificate valid for 24 months that allows you to work in confined spaces.

ATEX Confined Spaces
The ATEX Confined Spaces course provides you with the knowledge and skills on the rules, procedures, and preventive measures necessary to access, stay, and rescue in confined spaces, as well as the risks and preventive measures associated with the presence of Hazardous Atmospheres and biological agents.
In addition, we will train you on the handling of specific equipment such as the tripod, ERA, and rescue winch.
In the practical part of the course, we will teach you the placement and adjustment of equipment, the use of the multidetector gas equipment and anti-fall systems in confined spaces, as well as the basic techniques of emergency evacuation. You will also learn how to apply the necessary protocols to access the confined space safely and how to rescue an injured person in case of an emergency.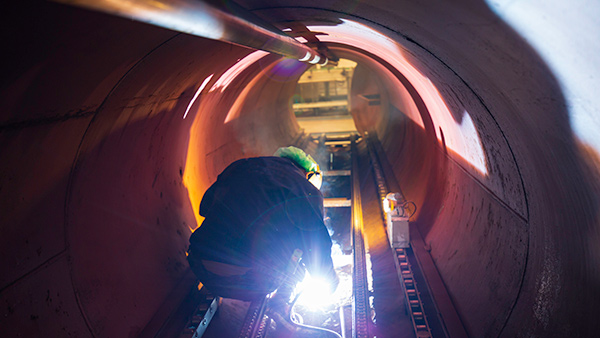 Where we are
Polígono Industrial Matallón Parcela 12 Calle B, 9B, 31579 Cárcar, Navarra