Elevator Safety
The Elevator Safety course is our course for risk prevention in the use of elevators in wind turbines.
The Elevator Safety course is aimed at workers in the wind industry who have to perform activities in the environment of a wind turbine, especially if they have to use elevators, whether in onshore or offshore wind farms.
Our course has a duration of 2 hours and is intended for workers who carry out their tasks using elevators in wind turbines.
The certification of the Elevator Safety course is valid for 24 months.
To take the course, you must:
be at least 18 years old
be in good physical and mental condition
The course lasts 2 hours (one-third of a day) and is held at our training centers.
Upon completing the course, you will receive a certificate valid for 24 months that allows you to perform activities in the environment of a wind turbine using elevators.

Elevator Safety
The use of elevators is very common in the wind industry as they are an essential tool to access different sections of wind turbines and perform work at height. However, the use of these devices also involves certain risks if proper safety procedures are not followed.
For this reason, the Safety in Elevators course addresses in detail the importance of following safety procedures before and after each use, as well as the dangers associated with their use and how to prevent them. In addition, the necessary knowledge and skills are provided to use an elevator in a wind turbine safely and effectively.
Participants will learn about the various guidance systems and types of elevators common in the wind sector, as well as the steps to follow in pre-use inspections and how to act in case of an emergency. Additionally, the importance of working as a team and communicating any issues or risky situations during the use of the elevator is emphasized.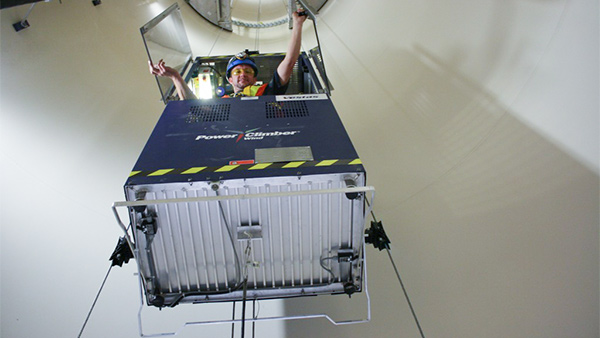 Where we are
Polígono Industrial Matallón Parcela 12 Calle B, 9B, 31579 Cárcar, Navarra